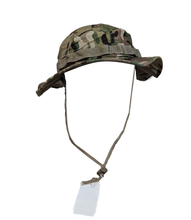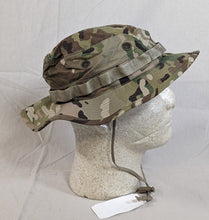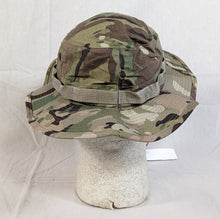 Brand new, still with tag US Government contract OEF-CP (Operation Enduring Freedom Camouflage Pattern) Boonie hats. These are all the previous issue OEF-CP, AKA Multicam pattern, NOT the current issue OCP.  
These are all 100% US manufactured, with Nato Stock Numbers. 
Most seem to be made from 50% Nylon, 50% cotton.
NATO Stock Numbers:
6 7/8: 8450-01-579-9175
7: 8450-01-579-9182
7 1/8: 8450-01-579-9189
7 1/4: 8450-01-579-9197
7 3/8: 8450-01-579-9210
7 5/8: 8450-01-579-9260