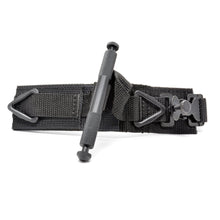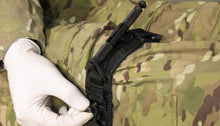 The TMS (Tactical Medical Solutions) SOF-T Tourniquet has been a favorite by combat medical professionals for year. It is a bombproof design that can stand up top any wear when on your kit. The SOF-T is a simple design that works well and is favored by many for buddy aid. The SOF-T is preferred by many units for lower extremity bleeds as it is easy to adjust and get for a tighter fit as repositioning isn't always a possibility in those dire situations.
NSN# 6515-01-530-7015
We do not assume any liability for misuse of anything in this product. We do recommend getting the proper training before using any medical equipment. Train and save a life.