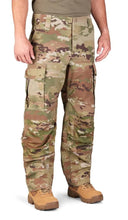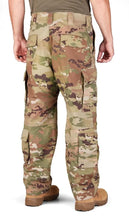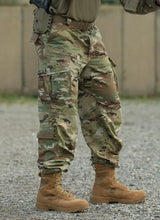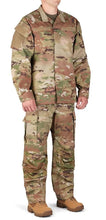 Propper has been a cornerstone company in our line since we opened in 1988.
Propper is one of our favorite clothing brands here at Full Metal Jacket and continues to be with exceptional products like the Propper® IHWCU (Improved Hot Weather Combat Uniform) Trouser is a lightweight, breathable, quick-drying alternative to the standard issue ACU used by the U.S. Army. Extra reinforcement in stress areas and seams are engineered to make these hot weather uniforms just as tough as standard ACUs, while the state-of-the-art nylon/cotton ripstop fabric is designed to go from drenched to dry within 60 minutes. Sewn to military specification GL/PD 15-05E.
Features:
5.8 oz 57% nylon / 43% cotton
NIR Compliant
Covered button fly
Seven belt loops
Two side hanging pockets
Two front side pleated cargo pockets with button closure flaps
High end of cargo pockets at front of pocket rather than rear like ACU
Two lower leg side pockets with button closure flaps
Side bellow cargo pockets with eyelet drain holes
Double needle seat patch with gusset
100% nylon knee reinforcements
Nylon tape at leg hem
Internal anti-chafing knit fabric at knees for added comfort
Follow this size chart, these uniforms fit true to size.