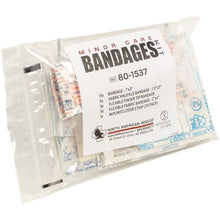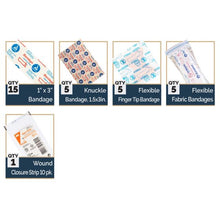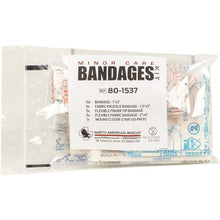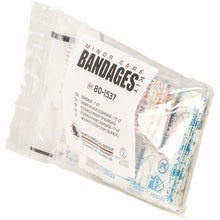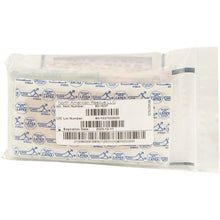 North American Rescue is the name in modern trauma care, with plenty of innovative medical gear and packaging. The Minor Care Bandage Kit from North American Rescue is here when major trauma is not. This kit is compact and is a great add-on to most bleeding control kits, trauma kits, EDC, or your IFAK for those not so traumatic injuries. From minor lacerations to busted knuckles the Minor Care Bandage Kit has you covered. It also serves as a quick refill for those commonly used items in first aid kits.
Kit Includes:
15x Bandage 1"x3"
5x Fabric Knuckle Bandage - 1.5"x3"
5x Flexible Finger Tip Bandage
5x Flexible Fabric Bandage - 2"x4"
1x Wound Closure Strip (10-Pack)
All items in this kit are in date and brand new stock. We do not assume any liability for misuse of anything in this product. We do recommend getting the proper training before using any medical equipment. Train and save a life.