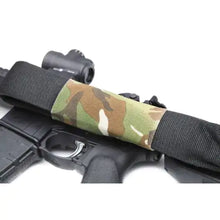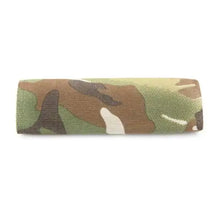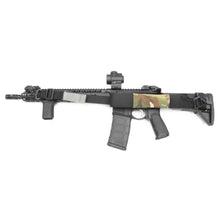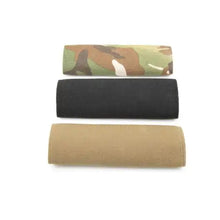 Blue Force Gear offers some of the most innovative and lightweight nylon gear on the market.
Slings are essential for gun fighting but a pain in the gun safe, arms room, or back seat of your car if not stowed properly - a serious potential snag hazard. 
The Sling Sleeve™ is a 5" long tube of military grade elastic that holds your sling neat and snag-free but remains ready for instant deployment.  To use, thread your sling through the Sleeve and then mount the sling to your rifle.  "Z fold" your sling taut and slip the Sling Sleeve over the bundle.  To deploy, simply grab the sling and pull. 
The Sling Sleeve fits most two and three point slings including all models of the Blue Force Vickers Sling.