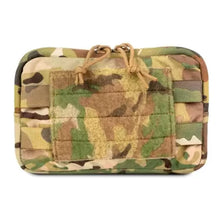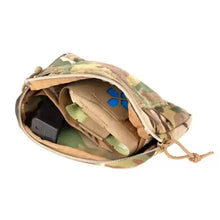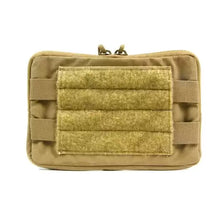 Blue Force Gear offers some of the most innovative and lightweight nylon gear on the market.
This MOLLE Admin Pouch is a great way to store both tactical supplies, administrate contents to everyday items.
The Admin Pouch by BFG keeps administrative and everyday useful items close at hand in a lightweight, low profile utility pouch. This tactical admin pouch is the lightest in its class. It has sand and debris-resistant matching patterned zippers with paracord pulls. There are two paracord loops sewn in for dummy cording / lanyards for extra security.
The MOLLE Admin Pouch uses the Helium Whisper® Attachment System, with as much as a 50% weight reduction over comparable admin pouches. This pouch requires a 4 x 3 MOLLE field.
This MOLLE Pouch will fit the Rite in The Rain Leader's Notebook (approx. 5" x 8"). There is a mesh divider and three Ten-Speed™ elastic slots on the inside back. It can hold multi-tools, spare pistol magazines, lights, paracord, or similar sized items. Externally, there are also MOLLE columns of 2 rows on each side to mount a Single Pistol Mag Pouch or a Tourniquet Holder (Note: TNS will hang down/ up one "row"). 
As with all Blue Force Gear, it is made with excellence in the USA and carries a limited lifetime warranty.