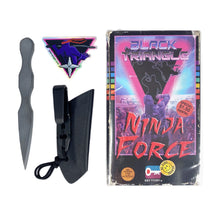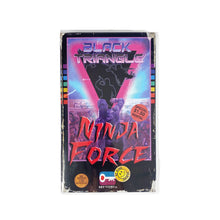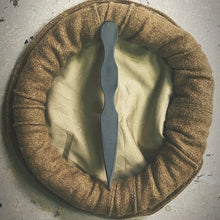 Donovan is named after William "Wild Bill" Donovan, the head of the Office of Strategic Services (OSS), a precursor to the United States Government agency known for human intelligence collection. OSS activities created a need for clandestine tradecraft and low-signature tools, as their agents were working undercover in axis territory. The Donovan's dagger-like profile is a nod to the Fairbairn-Sykes fighting knife, with a modern twist of adding an ergonomic handle. Donovan is a popular addition to the Black Triangle line of non-metallic knife products.
 -OAL is approximately 7 1/4", with a working end of 3 1/4" The smooth double bevel ensures access to all targets  
-Included with tool is a taco-style high-grade thermoplastic sheath. 
-System is 100% metal-free.
G10 tools come packaged in original Black Triangle VHS case and includes a Black Summer II holographic sticker.
*Black Triangle G10 knives are backed by a lifetime guarantee. If something caustic happens to your product, contact Black Triangle Vis Email for warranty information.  
*SHIPPING TO OCONUS APO/FPO/Diplomatic Post IS NOT RECOMMENDED!!! You'll likely get the item rejected. Please consider this when ordering!!!