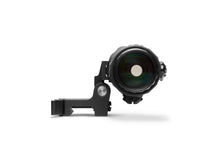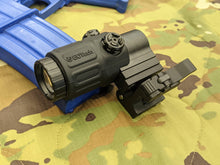 EOtech has been the go to close quarters battle rifle sight on the market since it's development in the early 2000s. The G33 is no different and can take a heavy beating with it's rugged and bombproof design. The G33 allows the operator to quickly change their standard EOTech holographic sight into a magnified option. The G33 is compatible with all EOTech holographic weapons sights.
10.6 Ounces with the mount
QD Rail mount with riser
7.3 Degree field of view
Adjustable Diopter
 ITAR Restricted. 
Cannot ship outside of the United States or to forwarding addresses. No exceptions.