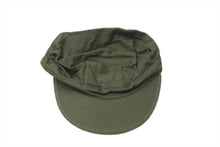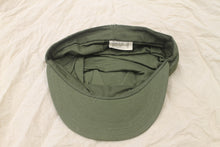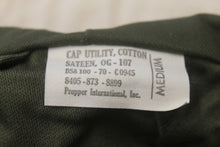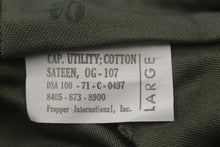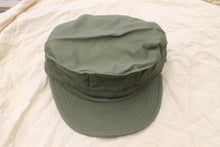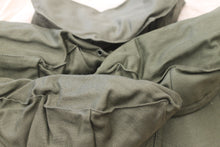 New old stock (NOS) 8 point sateen utility covers.  
Made of 100% cotton in olive drab. 
Available in size medium and a very rarely seen size large. 
All of the caps we have are made by Propper International, who is still a prime supplier of US Military clothing and equipment. Dates on them are all in the early 1970's, most are 1971 or 72.
These have never been worn before but might be slightly wrinkled or folded from having spent the past 50 years in a box.